Benton High School
Class Of 1968
In Memory
Sylvia Chappell (Simmons)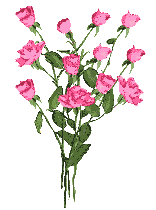 Sylvia Mae Simmons 65, St. Joseph, MO. passed away Nov. 8, 2015 at Mosaic in St. Joseph. MO. She was born April 7, 1950 to Herman & Olive Evelyn (Elmquist) Gerrard in KCMO; and adopted by Jack & Beulah Lucille (Miller) Chappell in 1955 in St. Joseph, MO.
Sylvia graduated from Benton High School in 1968. She married Harold L. Simmons on October 4, 1968 in St. Joseph, MO. He survives of the home.
Sylvia's passion in life was nurturing and loving her family. She was a firm believer in keeping her family together and keeping peace in the family. Sylvia was very creative and loved arts & crafts, sewing & crocheting, reading, and cooking. She also enjoyed camping and family trips. She worked at Methodist Hospital and then Stetson Hats for 20 years before opening her craft booth mall, from which she retired as a homemaker.
Survivors include her husband, two daughters; Jennifer Pettyjohn and Ginger & Mike Peterson both of Gower, MO; two brothers, Marion Chappell (Doris) of St. Joseph, and David Bump (Debbie) of Fargo, ND; two sisters, Joann Groff of PA and Delores Krejci (Rick) of Omaha, NE; four grandchildren, Brittany Pettyjohn, Amanda Pettyjohn, Tyler Pettyjohn, Brooke Ralston and numerous great-grandchildren. Sylvia was preceded in death by her parents and numerous brothers and sister.
Memorial Visitation will be Friday, November 13, 2015 from 5-7 PM at Gladden-Stamey Funeral Home in St. Joseph, MO.